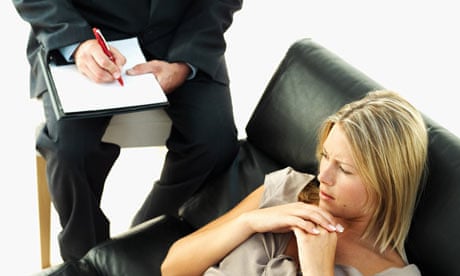 "Punch, tick, boom. Day in, day out. Seven days a week. I'd say eight, but I get to sleep four-to-five hours, so it's not like I'm working all the time. Or am I?
It doesn't feel like that. Probably because I do what I like.
Even when I'm dead tired, I tend to enjoy my job.
But sometimes, doc, there's something missing. Do you ever have that?"
"I used to."
"What did you change?'
"I moved jobs, still in the same branch, where I could have a different work schedule. I took on several hobbies that would keep my mind clear, would make my mood enjoyable, and would make my time spent be qualitative. Besides that, I have a girlfriend, soon to be a fiance. We go on various trips together, to the sea, to the mountains. Wherever.
When I'm stuck here, I tend to open the window and smell nature, hear the birds chirp... Well, that's pretty much it in this place. That's enough I suppose. Then there's classical music in my breaks. I don't know if you listen to it, but you should. It's comforting, relaxing, serene."
"That's well and nice, and you say you changed all of that. So, how where you before?"
"Moody. I had my own doctor. I felt weird. I don't think I can be that person again. At least I hope not."
"Yeah. What do you suggest I do?"
"By doing this insane work schedule, how long do you think you'll last in this job before suffering something bad?"
"How long? I don't know. I've been doing this for almost four months now. If it wasn't for energy drinks on some days, I probably wouldn't have done my job."
"Do you think it's worth it? Are you acknowledged?"
"Hmm... No. Not really. I do like it, though."
"Can't change your work schedule?"
"I suppose I could. I have several job offers from other places. Maybe I'll pick one."
"You do that. You choose one that'll end up saving your life. And stop it with the energy drinks."